September 2, 2013 | Harvest 2013 | Neil Bernardi
Labor Day in Santa Maria
What a whirlwind! We left this morning at 4 am from Sebastopol, and headed down to Santa Maria to walk through our blocks of Pinot Noir at Bien Nacido Vineyard and Chardonnay at the Dierberg vineyard. Tiny Chard Cluster at Dierberg: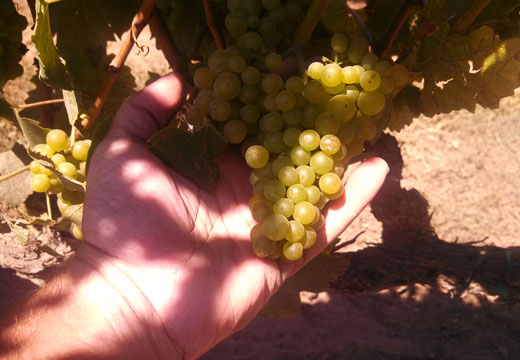 The Pinot is tasting great! Thursday is the day. The Dierberg Chardonnay is still holding on to that classic Santa Maria acidity, and probably needs another week. The photo below is of me and Aline, our wonderful Lab Tech, who was kind enough to come down with me, at the top of the Bien Nacido vineyard, overlooking the Santa Maria valley. What a spot to grow grapes.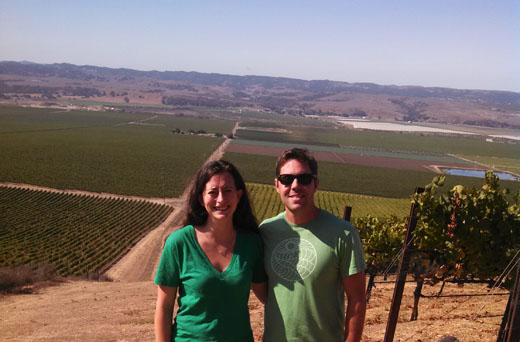 Comments
Commenting has been turned off.