September 17, 2013 | Harvest 2013 | Neil Bernardi
My New Assistant
This is my son Lucca, helping me test grapes at Bien Nacido in Santa Maria. He was munching the green berries and thought they were ready to go, apparently I have been letting things hang a bit too long.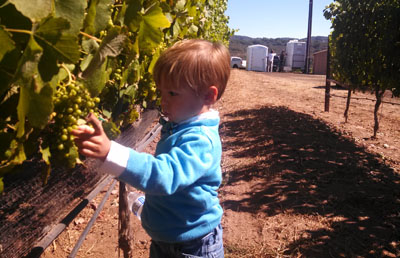 Comments
Erika
@ Sep 18, 2013 at 4:53 PM
"Pick-It!" Bernardi - Part Deux?
Ursula Donahue

@ Oct 2, 2013 at 9:03 AM

I LOVE this pic!

Commenting has been turned off.