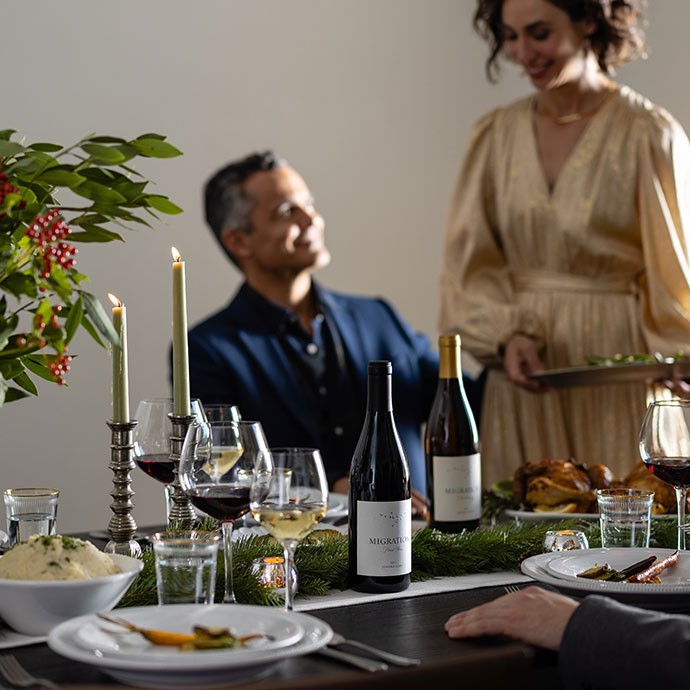 Memorable Wines
This holiday season create more memories with the people you love over a glass of Migration wine. Bring the best food, wines, and people together to catch up, laugh and connect because there is no better pairing than good company and even better wine.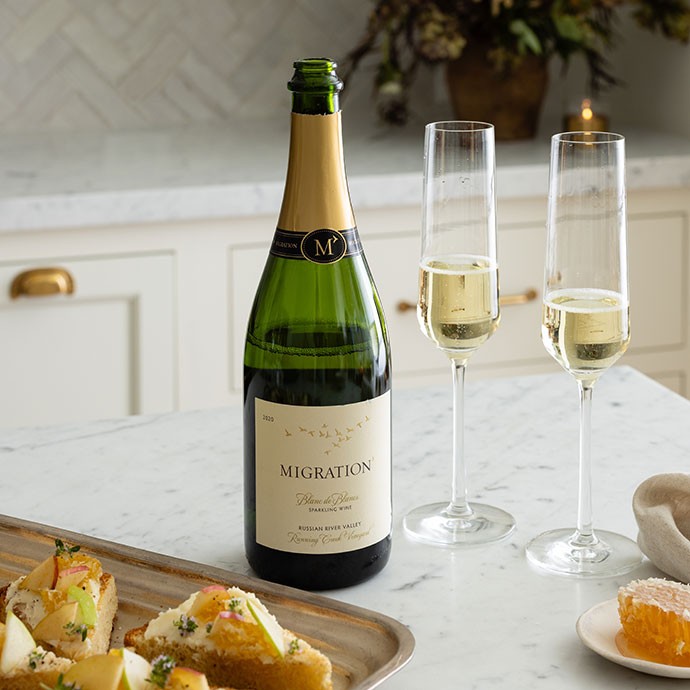 The Wine for all Gatherings
Gatherings are made perfect with a chilled bottle of Migration Russian River Valley Blanc de Blancs sparkling wine. This dazzling wine has enticing aromas of Fuji apple, pear, brioche, honeysuckle and toasted almond making it the perfect choice to be enjoyed on its own as an aperitif or paired with a variety of different foods.
Follow Us: @migrationwine