Lemon Herb Ricotta Dip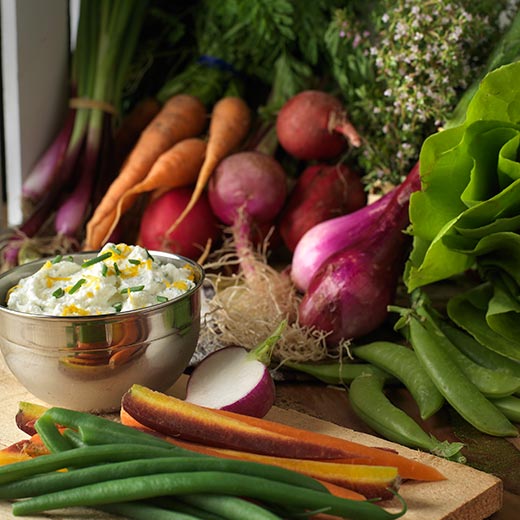 Yield: 6-8 servings
Prep: 2 hours | Cook: 10 minutes
Total Time: 12 minutes
Fresh and creamy, enjoy this lemon herb ricotta dip with your favorite veggies or crackers.
Ingredients
1 Ricotta about 10 oz
¼ cup finely chopped mixed herbs - chives, parsley, dill, mint and basil
1 Lemon - zest and juice 2 tsp
1 garlic clove, minced
Salt and pepper to taste
Assorted fresh farmer's market crudite
Preparation
Mix ingredients above ahead, cover and refrigerate for 1-2 hours to allow flavors to blend. Allow to sit 15 minutes before using.
Serve
Serve with fresh farmer's market crudite.
Take a look at our recommended pairing below.
Pairing Recommendations - CH