Chipotle Lime Butter on Grilled Corn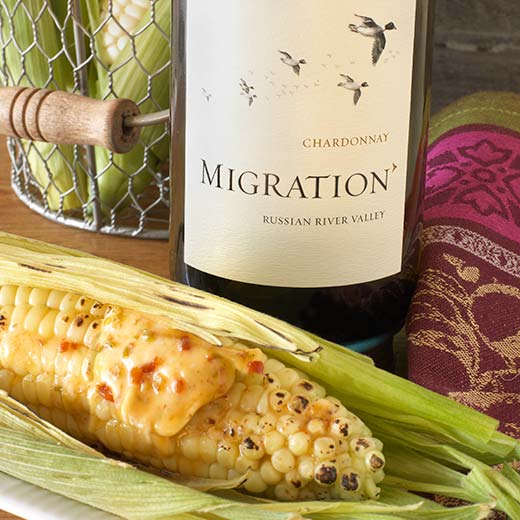 Yield: 1 Cup
Prep: 10 minutes
Total Time: 10 minutes
(Recommended with Grilled Oysters, Corn on the Cob or Corn Bread)
Grilled corn on the cob never tasted better! This delicious chipotle lime butter will make you want to recreate this recipe all summer long.
Ingredients
1 Stick unsalted butter, room temperature
1 Chipotle chile in Adobo sauce, seeded finely minced
2 tsp adobo sauce
2 tsp fresh lime juice
1 tsp minced lime zest
1 tsp salt
Preparation
In a standing mixer with a paddle attachment, whip butter until light and fluffy.
Combine all of the ingredients and season to taste.
Roll into a log with Saran wrap and refrigerate. Slice into discs once cold and keep refrigerated.
Take a look at our recommended pairing below.
Pairing Recommendations - CH