September 30, 2013 | Harvest 2013 | Neil Bernardi
Why Barrel Fermentation?
It is oft said that Chardonnay is a winemakers grape. It is malleable, and can be beautiful in a breadth of styles. So many of the choices that one makes throughout the year can distinctly affect the resultant wine – pick timing, yeast type (or native), ML conversion, stirring, barrel vs tank fermentation, to name just a few. This breadth of styles and techniques in part explains Migrations long R&D cycle (we started making CH in 2001, but didn't bottle one until 2008!). Barrel fermentation in neutral oak is one of the keys to our program, in that it yields a very distinct aromatic and textural wine profile. The addition of micro-amounts of oxygen during fermentation yields a softer wine with complex fruit aromatics. Compared to tank fermentations, barrel ferments typically have a rounder mouthfeel and a creamy edge to the aromas. Tank fermented Chardonnays tend to have crisper, more distinct fruit aromatics and more apparent acidity. To risk sounding like a wine nerd, I would describe some tank ferments as 'angular'. As Migration Chard has evolved, we have found that the 90/10 barrel ferment to tank ferment ratio is just right. Of that 90% fermented in barrel, 35% are new barrels.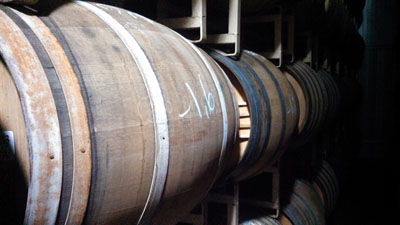 Comments
Commenting has been turned off.