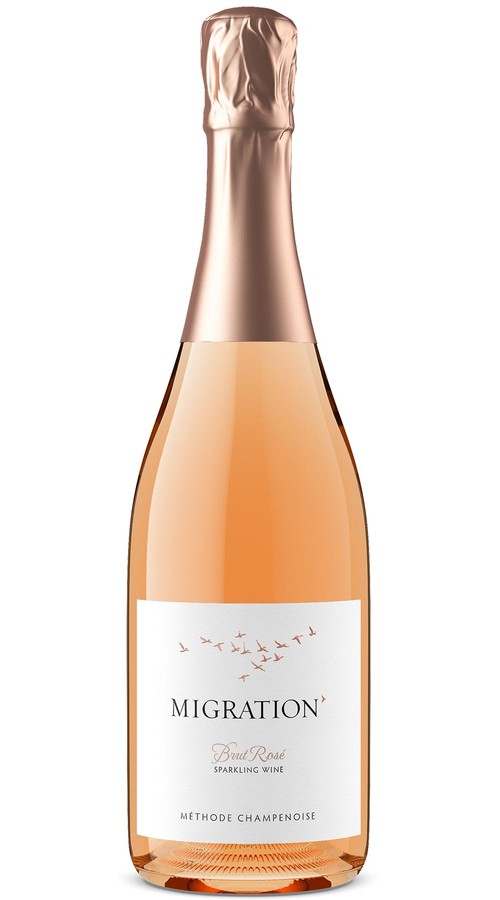 Migration Brut Rosé Sparkling Wine
Migration is dedicated to crafting wines from the finest cool-climate winegrowing regions highlighting balanced flavors and bright energy. This dedication has taken us to the storied vineyards of California's North Coast, for our debut Migration Brut Rosé. Harvested at a lower Brix with the intent to craft this beautiful expression of sparkling wine, our latest release offers fresh notes of strawberry, with a kiss of sweetness and bright effervescence.
Wine Profile
Production Notes
Varietal Composition: Pinot Noir, Chardonnay, Pinot Meunier
Winemaker Notes
Sourced from cool-climate vineyards in the North Coast appellation, the debut Migration Brut Rosé brings together Pinot Noir, Chardonnay and Pinot Meunier to create a dazzling sparkling wine with enticing aromas of strawberry and orange zest. On the palate, a juicy texture and lush flavors of stone fruit and citrus mingle with hints of sugar cookies as the wine builds to a bright, fruitful and effervescent finish.
Wine Specs
Wine Specs
Fermentation
28 months en tirage Méthode champenoise dosage of 0.6%